Duplex Stainless Steel Tube Exporters, Duplex Steel 2205 Tubing Supplier in India, Duplex Steel Seamless Tubes, Duplex Steel Tube Manufacturers in India, Duplex Steel Welded Tubing Distributors, Duplex Steel Tubing Price List, Duplex ERW Tube Manufacturers in Mumbai.
Duplex Stainless Steel Tubing, 2205 Duplex Stainless Steel Tube in Mumbai, Duplex Ferritic/Austenitic Stainless Steel Tube Dealer, ASTM A789 Duplex Stainless Steel Seamless Tubing Stockists in Mumbai, ASME SA789 Duplex Stainless Steel Welded Tube, Duplex Steel ERW Tubing Traders in India.
Silver tubes offer the quality of tubes with excellent resistance to corrosion and very high mechanical strength. The duplex steel tubes have their metallurgic structure which consists of two phases such as austenite and ferrite in an equal portion. These tubes possess good mechanical properties. These possess excellent resistance from corrosion properties, which prevents them from cracking.
The benefits of duplex steel are that it has a lower nickel and molybdenum content than other authentic stainless steel tubes. The duplex steel used for the production of tubes is a very cost effective option as it contains very less alloy content. Due to these benefits with the production and formations, these became a popular application for many industrial works. The duplex material becomes very brittle at very extreme temperature. The duplex steel tubes are thus restricted to the maximum temperature of 300 degrees.
The duplex steel tubes are typically used in the industries of the oil and gas. They are usually used for refining. These tubes are very suitable in the marine environment as they possess highly resistive nature for the corrosion. These are also used in the chemical process plants and very good for the equipment used in pollution control. These are also used in the pulp and paper manufacturing. Duplex steel tubes and you can seal with Silver Tubes as they are reliable dealer offering good quality of tubes.
---
ASTM A789 Duplex Steel Tube Specification
| | |
| --- | --- |
| Specifications | ASTM A789 / ASME SA789 |
| Dimensions | ASTM, ASME and API. |
| Schedule | SCH 5, SCH10, SCH 40, SCH 80, SCH 80S, SCH 160, SCH XXS, SCH XS |
| Type | Seamless / ERW / Welded / Fabricated / CDW |
| Seamless Tubes Sizes | 1/2" NB - 8" NB |
| Welded Tubes Sizes | 6" NB - 24" NB |
| Length | Single Random, Double Random & Required Length |
| End | Plain End, Beveled End, Treaded |
| Outer Diameter | 6.0-630mm |
| Thickness | 0.3mm – 50 mm |
| Grade | Duplex S31803, Duplex S32205 |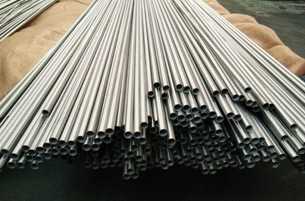 Other types of Duplex Steel Tubes
Duplex Tube exporter in India, 2205 Duplex Tube, Duplex Steel Seamless Tubing, Duplex Steel Welded Tube Supplier in India, ASTM A789 Duplex Stainless Steel Seamless and Welded Tubing, Ferritic/Austenitic Duplex Stainless Steel ASTM A789 Tube Manufacturer in India, ASME SA789 Duplex Steel Tube, 2205 Duplex Steel Tubing, Duplex Steel Tube price list in India, Duplex Stainless Steel Grade S31803 / S32205 Tube, Duplex Steel Instrumentation Tube, Welded Duplex Stainless Steel Tube, Seamless Duplex Stainless Steel Tube, Duplex S31803 Tubing, Duplex UNS S32205 Tube, Duplex Steel 2205 Tubes
Supplier and Exporter of Duplex Stainless Steel Tubes in Cities of India Like
Nashik, Ranchi, Chiyoda, Karachi, New York, Sydney, Indore, Kuala Lumpur, Busan, Hong Kong, Edmonton, Nagpur, Courbevoie, Geoje-si, Surat, Aberdeen, London, Seoul, Atyrau, Bogota, Bangkok, Milan, Los Angeles, Manama, Howrah, Istanbul, Toronto, Melbourne, Moscow, Chandigarh, Lagos, Abu Dhabi, Rajkot, Thane, Ho Chi Minh City, Calgary, New Delhi, Bengaluru, Jaipur, Cairo, Dubai, Al Khobar, Madrid, Mexico City, Vadodara, Ahvaz, Dammam, Jakarta, Jamshedpur, Tehran, Riyadh, Navi Mumbai, Sharjah, Hanoi, Granada, Ahmedabad, Baroda, Lahore, Faridabad, Doha, Santiago, Bhopal, Secunderabad, Dallas, Houston, Vung Tau, Kolkata, Muscat, Algiers, Coimbatore, Caracas, Al Jubail, Perth, Hyderabad, Kuwait City, Rio de Janeiro, Petaling Jaya, Ludhiana, Noida, Singapore, Montreal, Brisbane, Chennai, Haryana, Kanpur, Pune, Port-of-Spain, Thiruvananthapuram, Pimpri-Chinchwad, Ulsan, Mumbai, La Victoria, Gimhae-si, Jeddah, Ankara, Colombo, Visakhapatnam, Ernakulam, Gurgaon.
Supplier and Exporter of Duplex Stainless Steel Tubes in Countries Like
Iraq, Turkey, Germany, Vietnam, Spain, Kuwait, Ireland, Iran, Bangladesh, Indonesia, Angola, Gabon, Japan, Venezuela, Greece, Taiwan, Poland, Poland, Mexico, Czech Republic, Hong Kong, Mongolia, Trinidad & Tobago,Tunisia, Nepal, Puerto Rico, Lebanon, China, New Zealand, Iran, United States, Saudi Arabia, Peru, Brazil, Bahrain, Egypt, Kenya, Chile, South Korea, Belarus, Libya, Switzerland, Portugal, Azerbaijan, Canada, Ukraine, Colombia, United Arab Emirates, Nigeria, Argentina, Afghanistan, Austria, Oman, Yemen, Tibet, Costa Rica, Norway, Morocco, Netherlands, Chile, Australia, Philippines, Macau, France, Singapore, Denmark, Serbia, Jordan, Ecuador, Ghana, Slovakia, Zimbabwe, United Kingdom, Bhutan, Israel, Namibia, Russia, Qatar, South Africa, Sri Lanka, Pakistan, Kazakhstan, Romania, Lithuania, Mexico, Gambia, Italy, Thailand, India, Estonia, Sweden, Bulgaria, Finland, Bolivia, Hungary, Croatia, Algeria, Malaysia, Belgium, Nigeria.